Why choose sustainable yarns?
For Filitaly-Lab, responsibility is a key aspect of the company vision. We carefully choose our suppliers, we are committed to guaranteeing the traceability of production, and we implement solutions and policies to reduce our environmental impact. We are always looking for new solutions that allow us to guarantee our customers the best quality raw materials, and a responsible manufacturing process.
RWS
We have the Responsible Wool Standard certification granted by the Textile Exchange, which ensures that the wool comes from responsibly managed farms in compliance with stringent criteria for animal welfare and for the reduction of environmental impact, also ensuring traceability throughout the entire production process..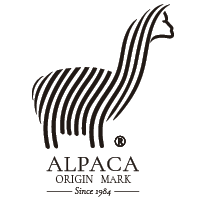 AIA
We are members of the Alpaca International Association (AIA) based in Peru, which aims to strengthen the competitiveness of the alpaca value chain, guaranteeing the economic, social and environmental sustainability of the supply chain by promoting ethical and responsible practices by producers, industrial processors, and garment makers.
Fair work
In addition to the attention to the origin of raw materials and the commitment to reduce the impact of production, it's also important for us to guarantee a high quality of work both for our employees, for those who work with us, and for those who are part of our supply chain. Our endeavours have earned us the ISO 45001 certification.
CPF Charter of Values
Filitaly-Lab adheres to the Consorzio Promozione Filati (Yarn Promotion Consortium), which brings together the most important Italian spinning mills. The Yarn Promotion Consortium organizes showcases around the world, as well as an international competition for young creatives, titled Feel the Yarn. The consortium promotes shared policies for the adoption of sustainability strategies, and has prepared a Charter of Values ​​to which Filitaly-Lab adheres. It was created in compliance with the Sustainable Development Goals (SDGs), with guidelines for the development of business strategy established by the Protocol for Sustainability.