Why choosing sustainable yarns?
Responsibility is a core value of Filitaly-Lab's vision.
We carefully choose our suppliers and we commit to guarantee the traceability of productions by following policies and carrying out actions aimed to reduce our environmental impact.
We are always looking for new solutions that allow us to guarantee our clients the raw materials of the best quality and a responsible production process.
We are RWS and RAS certified.
Only the products which are covered by a valid transaction certificate are RWS, RAS certified.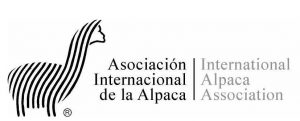 We are members of AIA, Asociación Internacional de la Alpaca, located in Perù, whose aim is to strengthen competitivity of alpaca chain value while guaranteeing the economic, social and environmental sustainability of the supply chain by promoting ethical and responsible practices from the producers, the industrial workers and makers. 
In addition to the attention for the provenance of the raw material and the commitment to reduce production impact, it is vital for us to guarantee a high quality of labor both for our employees and the other people working with us in our supply chain. For this we obtained the ISO 45001 certification.
CYP Chart of Values
Filitaly-Lab is part of the Consortium for Yarns Promotion, which includes the most important Italian yarn companies. The Consortium for Yarns Promotion organizes exhibitions all around the world along with the international competition for young creatives with Feel the Yarn. The Consortium also promotes the shared policies for the adoption of sustainability strategies and has created the Chart of Values to which also Filitaly-Lab adheres. Created respecting the SDGs, the Sustainable Development Goals, the Protocol for Sustainability establishes the guidelines for the development of company strategy.
CARTA DEI VALORI PDF